About us
At Poppy's Thai restaurants you will enjoy the original homestyle cooking and authentic Thai ingredients that are used to create a taste sensation for you.
Poppy's Thai restaurants not only cater for vegans, vegetarians and diabetics, the chefs also understand the food they work with.
Poppy's Thai restaurants offer both takeaway and eat in services at all the restaurants across Melbourne. Poppy's Thai Restaurants are located in Docklands, Richmond, Fountain Gate, Burwood, Croydon and Healesville, plus Poppy's Seafood opening soon at Crown Casino and Ringwood.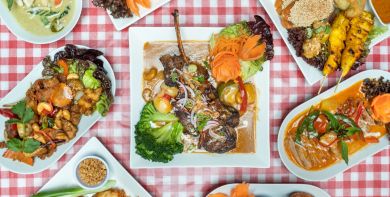 Reviews
Darryl
"excellent food as usual ! a bit more onion would be nice , otherwise excellent !!"
15/01/2020
Stuart
"Poppy's Thai does great food and continue to be one of my favourites"
7/01/2020